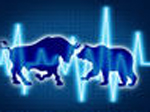 TOM HENRY (Br. 174) tomhenry925@icloud.com 254-5724
DAVID SUTTON (Br-8) davesutn@comcast.net 686-0158

The next meeting will be on Wednesday, November 15 at 8 AM at the Legends Restaurant in the Diablo Creek Country Club – Port Chicago Highway, 1/4 mile north of Highway 4 in Concord.
The speaker will be Jerry Halliday of the Law Office of Robert W. Ash in Grass Valley. The discussion will be about estate preservation if a spouse requires nursing care.
NOTE: There will be no meeting in December
——————————————————————-
NOTE: Meetings are normally on the 4th Wed – except when they aren't! No meetings in August and December. October and November are on 3rd Weds: Oct 18 (due to a golf tournament at the club) and Nov 15 due to Thanksgiving.
——————————————————————
$ums, the investment activity of SIR Area 2, normally meets on the fourth Wednesday of each month (check $SUMS website below to verify). The time is 8:00AM to 9:30PM. The location in the Legends Restaurant at the Diablo Creek Country Club on Port Chicago Highway 1/4 mile North of Highway 4. The Legends opens at 7 AM. Come early and have a leisurely breakfast with your colleagues prior to the meeting.

Information about the group, including past and current presentations, is available on the $UMS website — http://a2sums.sirinc2.org/