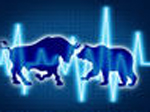 TOM HENRY (Br. 174) tomhenry925@icloud.com 254-5724
DAVID SUTTON (Br-8) davesutn@comcast.net 686-0158

$UMS, the investment activity of SIR Area 2, meets on the fourth Wednesday of each month. The time is 8:00AM to 9:30PM. The location in the Legends Restaurant at the Diablo Creek Country Club on Port Chicago Highway 1/4 mile North of Highway 4. The Legends opens at 7 AM. Come early and have a leisurely breakfast with your colleagues prior to the meeting.
The speaker at the June 28 meeting will be Tom Kopas of Pring Turner (one of the group's regulars). Tom will discuss how the political climate affects the markets.
Information about the group, including past and current presentations, is available on the $UMS website — http://a2sums.sirinc2.org/