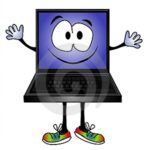 DEREK SOUTHERN (Br. 8) Derek.southern@gmail.com 253-1646
NEIL SCHMIDT (Br 116; Area 2 CAT Chairman) np_schmidt@pacbell.net
PLEASE NOTE — Often the newsletter is distributed about the same date as a meeting is occurring, and thus the posting may be for a subsequenet month. Therefore, please pursue the Computers and Technology website (see below) to determine what the topic of the current month will be, or check a prior month newsletter. Also, presentations are posted after (and usually before) the meeting on the website.
———————————————————————————
The Area 16 Computer and Technology Group [formerly A2CAT] conducted their last meeting on July 20 at the Walnut Creek Elks Lodge. Neil Schmidt was scheduled to discuss "Traveling with Technology". The excellent presenation is available on the A2CAT website (see link below).
Meetings commence at 9:15 AM on the third Thursday of the month at the Walnut Creek Elks Lodge, 1475 Creekside Drive. We ask for a donation of $5 to cover the cost of the hall rental, coffee and cookies — but some months are free, so come and see if our July meeting is another one of those! All SIR members and their guests (spouses included!) are welcome to attend. See you there.
—————————————————–
Information about the group, including current and past presentations, is available on the SIR Area 2 Computes and Technology website — http://a2cat.sirinc2.org/