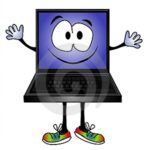 DEREK SOUTHERN (Br. 8) Derek.southern@gmail.com 253-1646
NEIL SCHMIDT (Br 116; Area 2 CAT Chairman) np_schmidt@pacbell.net
The Area 16 Computer and Technology Group announces that our next meeting will be at the Walnut Creek Elks Lodge on Thursday, November 16, 2017 starting at 9:30 am, but come early for coffee, goodies, and chat. Sirs from all branches and their guests are welcome and invited to attend.
The topic for the November CAT meeting will be "Using EXCEL – An Introduction to Spreadsheet Basics and Applications for Retirees". Neil Schmidt will review the history of spreadsheets, basic principles, and demonstrate some of his non-business applications. Attendees who currently use EXCEL, are encouraged to bring an example or two on a flash drive to demonstrate how they use a spreadsheet program.
We look forward to seeing you 9:15 AM, Thursday, October 19, at the Walnut Creek Elks Lodge, 1475 Creekside Drive. We ask for a donation of $5 to cover the cost of the hall rental, coffee, and cookies — but some months are free, so come and see if our October meeting is another one of those! All SIR members and their guests (spouses included!) are welcome to attend. See you there.
Information about the group, including current and past presentations, is available on the SIR Area 2 Computes and Technology website — http://a2cat.sirinc2.org/