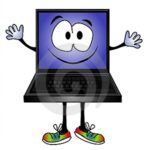 DEREK SOUTHERN (Br. 8) Derek.southern@gmail.com 253-1646
NEIL SCHMIDT (Br 116; Area 2 CAT Chairman) np_schmidt@pacbell.net
The Area 16 Computer and Technology Group [formerly A2CAT] invites you to our next meeting at the Walnut Creek Elks Lodge on Thursday, January 18, 2018 starting at 9:30 am. Come early for coffee, goodies, and chat. Sirs from all branches, and their guests, are welcome.
Our January topic is: Quicken and its Alternatives.
Did you know that Quicken, which was split off from Intuit earlier this year, is changing to a "software by subscription model" where you will have to annually pay to use the program? All previous versions of Quicken, depending on the version, will eventually expire and restrict all online services.
At our January meeting we will discuss effects of this upcoming Quicken change and review various financial management alternatives. Come prepared to share your own financial management techniques highlighting the features that are important to you. The discussion will be facilitated by Phil Goff and Neil Schmidt
We look forward to seeing you around 9:15 AM, Thursday January 18, at the Walnut Creek Elks Lodge, 1475 Creekside Drive. We ask for a donation of $5 to cover the cost of the hall rental, coffee and cookies — but some months are free, so come and see if this meeting is another one of those! All SIR members and their guests (spouses included!) are welcome to attend. See you there.
Information about the group, including current and past presentations, is available on the SIR Area 2 Computes and Technology website — http://a2cat.sirinc2.org/