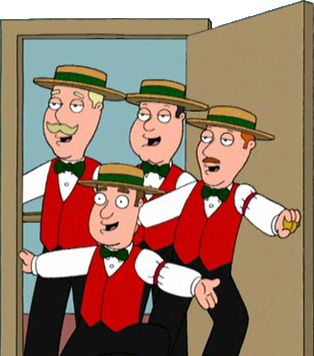 BRAD DEWEY (Br. 171) ebdewey@att.net 376-3349
RON LEIKER (Br. 174) leikerinda@comcast.net 376-3884

After 8 plus years, it appears that the SIRpremes, "composed" of members of both 171 and 174, may be breaking up. Many members have dropped out for various reasons. Branch 174 wants the group to continue. The reaction at our luncheon from the members of 171 was the same. Hopefully singers will come forth to continue the SIRpremes.
Let's see a new SIRpremes group re-born! Contact Brad Dewey (376-3349) or Sam Zorich (376-7799) to provide input or for additional information. The SIRpremes are a barbershop octet that sing songs in four-part harmony